Click here for the Dutch version. The translation into English was made by Jarg Koesen.
I went on an 11km hike with a person I did not know at all. We had arranged the details of our appointment on WhatsApp. We agreed where to hike, how long our trip would be, what time to start and where to meet.
Prior to the meeting, I knew we had two things in common. We both loved nature and we had the same last name. His grandfather, back then, had emigrated to Canada to start a new life. His grandfather was my dad's brother.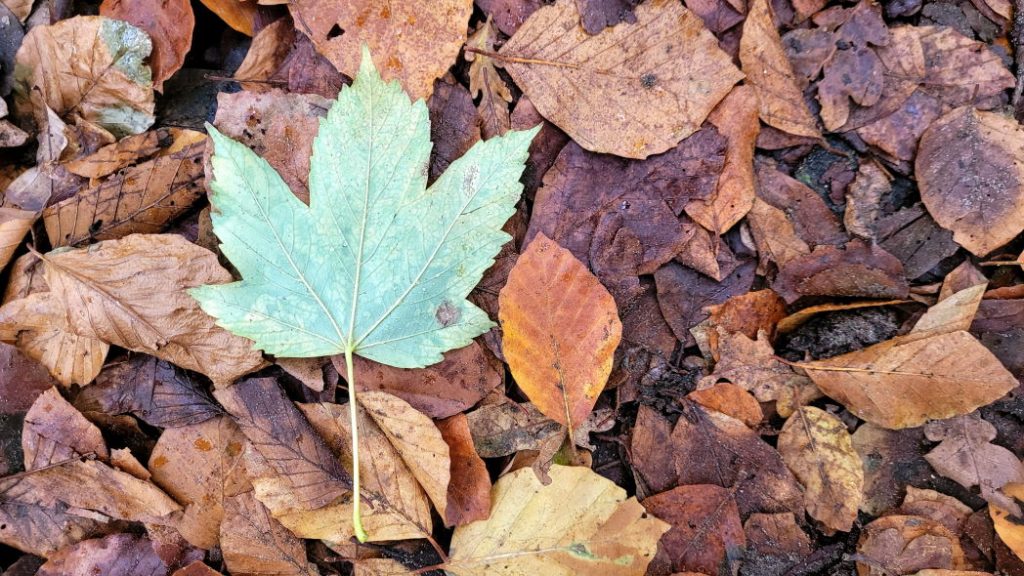 I thought it was exciting to spend a couple of hours with my unknown cousin. Would he be nice? Would he have a sense of humour? Would there be elephants in the room or would we be comfortable with silence?
I picked him up at the place she te he was staying, at the Houthavens in Amsterdam. It had been below zero that night, and I had to scrape the ice off my windshield that morning. Jake wore thin pants and a thin jacket. He was not wearing gloves or a scarf. "My hoodie will protect me from the cold," he told me, when I voiced my concerns about his clothing. A degree of uncertainty was detectable in his voice. He continued: "I did not bring any warm clothes." "It won't be that bad," I comforted myself. "Canadians are definitely used to the cold."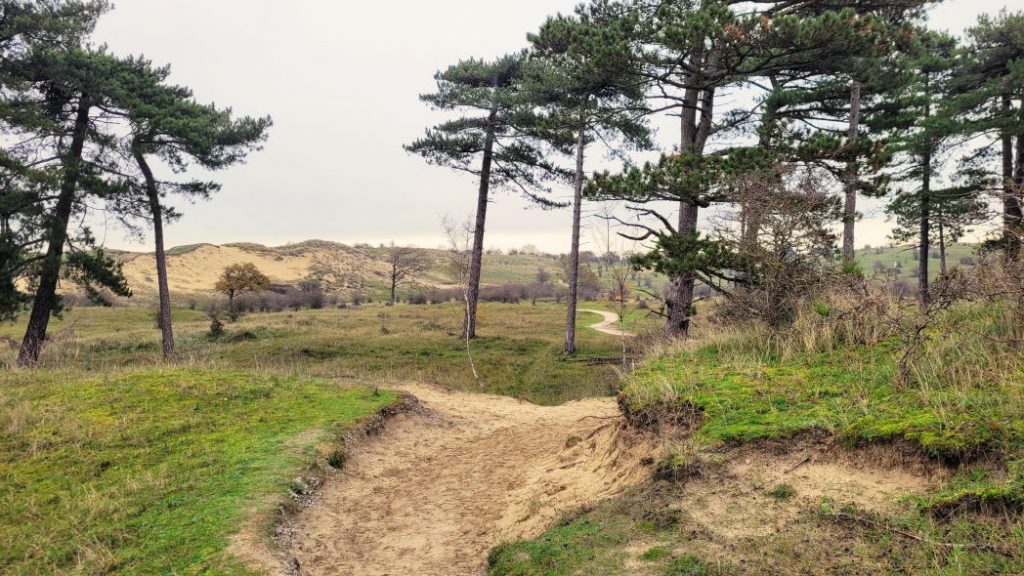 We got into my car and drove along the North Sea Canal to the Kennemer dunes. Around Velzen-South, he pointed out the cruise ship docked at the quay. "It is bit a typical cruise ship. A lot of the facilities on board are closed, like the casino, the pool, the shops and the sauna. It's an asylum for Ukrainians," I explained. That last bit was incorrect, because there were asylum seekers and permit holders.
I parked my car at the train station Santpoort-Noord and opened the hiking app I had used to plan our route. We first went to the manor Duin en Kruidberg. I pointed out a fence, less than three feet high, and said to Jake: " We have to climb that. Are you ok with that?" He replied: "Fences are made to be climbed." Exactly the answer I liked to hear. He was my kind of guy.
In the 17th century, the manor had started its life as a cottage for well-to-do Amsterdammers fleeing the canals' sewer smell in the summer months. In July 1907, construction had started on the manor. Jake explained that Canada is a young country, without old buildings. He thought it was impressive the Netherlands were filled with history. A few days before, he had seen the Palace on Dam Square. The magnificent building, that used to serve as town hall, was built between 1648 and 1665.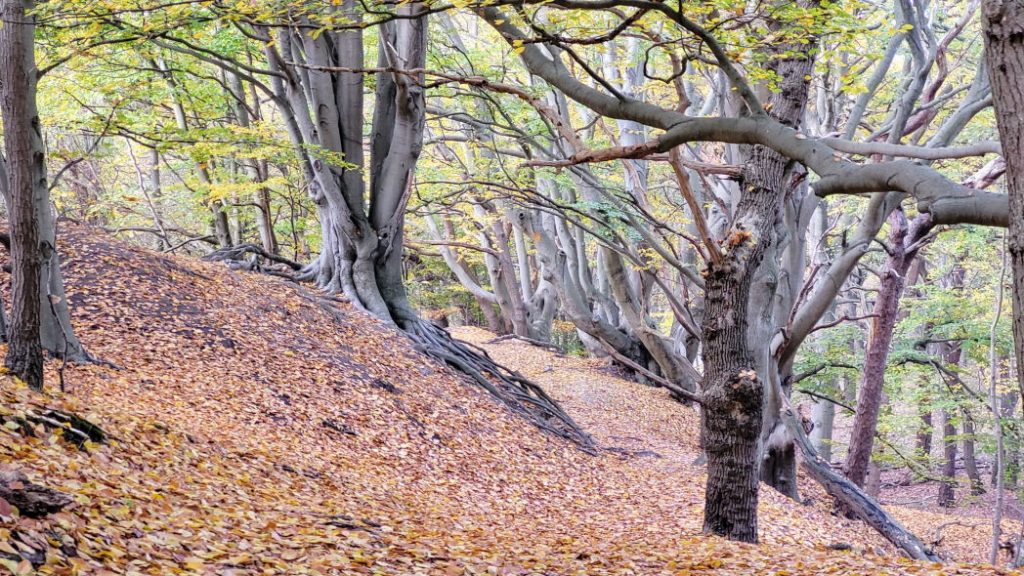 We moved on, following the ondulating forest paths of the manor. It was fall and the leaves had a beautiful golden colour. Further down the road, the woods became gloomy and grey. Other kinds of trees grew here. We then emerged into an open dune area and could look out far across the landscape.
We now constantly heard the noise of gasoline cars doing their laps as quickly as possible. There was an event going on at the tracks of Zandvoort. The noise bothered me, I did not manage to ignore it. Jake was doing much better, until I put the noise pollution into words and he heard it again.
We walked through a very varied area. I was used to it, but to Jake it was a new experience that such a small surface could hold such diverse nature.
I told him there was Highland cattle roaming the area. They keep the small bushes from overrunning it. We were lucky, because not much later we passed a herd of grazing animals. They were about 40 meters away. A male was lying down, on guard. His impressive horns curling up.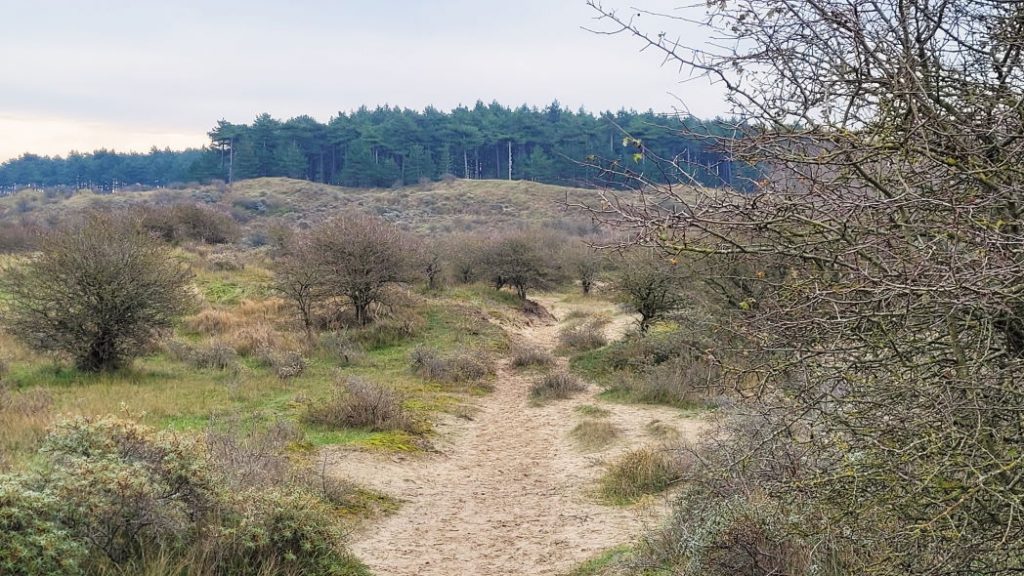 We talked about many things, but we were also able to be quiet together. I had worried for nothing. We discussed, among others, Hong Kong, Taiwan, farmers in the Netherlands, Paul Verhoeven, maple syrup, animated movies, King Charles III, the X-Files and Battlestar Galactica.
We also talked about our family in the Netherlands. He had met a lot of family members already in the space of a week, and he had come to the conclusion he resembled his father more than his mother. "What I also noticed," he told me, "is that the family consists of loose groups that see each other regularly but that there is not a lot of contact between the groups." An astute finding. He was a sharp observer.
The weather was great for hiking. There was little wind and it was not as cold as I had expected. Only toward the final stretch of our hike did we walk though drizzle. We did not mind, because the forecast said it should have been a downpour.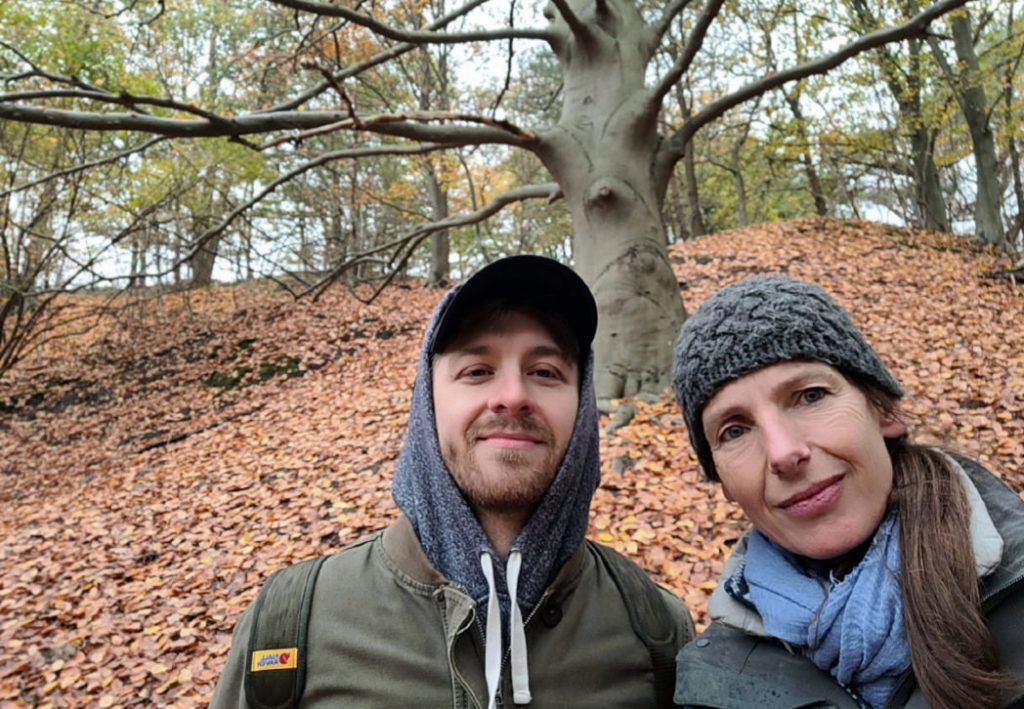 "Is this your first and also last trip to the Netherlands?" I asked, because I enjoyed throwing a challenging question at him, and I was genuinely curious about the answer. He had to laugh. "Yes, I plan to come back to the Netherlands and to explore Europe from there."
If Jake is in the neighbourhood again, I'd love to go on another hike. He is fine company.